Description
Rejuvenessence 100w Red Light Therapy Lamp FR71 (30 Lamp Kit)
Red light therapy lamps provide an all-natural way to heal your body utilizing scattered photons of light!  The graph here illustrates, as we age, we produce less collagen which results in the appearance of fine lines and wrinkles due to thin, dry skin.
Red light therapy penetrates deep in the dermis layer, stimulating cells that produce collagen.  New collagen moves to the surface of the skin, reducing fine lines and wrinkles.  This increase in collagen production smooth's the skin and reduces the appearance of fine lines and wrinkles..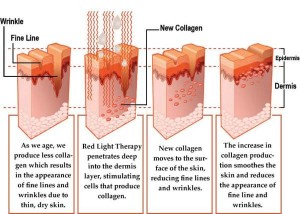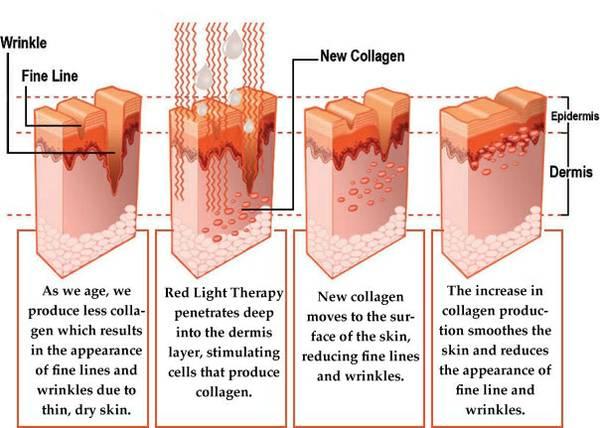 You can now create your own red light therapy "machine" with any old used indoor tanning bed, canopy or booth and install red light therapy lamps for about $20 each with free shipping and insurance included . Keep in mind, these red lights do not tan or emit any UV light and usually last 3 times longer than UV lights, or about 3000 hours.
The ideal red light therapy bed is a 24 to 32 lamp model with a 20 minute timer and NO facials.  You can utilize any old tanning  bed to convert to a full-body red light therapy treatment device by using the same replacement lamp type as the UV bulbs called for on the label of the bed or manual.