GAS SPRINGS & SHOCKS
Tired of your cutomers complaining about how hard it is to open your tanning bed. We stock gas springs for Sunquest, Sunvision, Sunal, Pro Sun, ETS, Montego Bay etc…
Question- What makes a Hydro-lift gas spring different from a Standard tanning bed gas spring?
Answer- A Hydro-Lift gas spring is similar to a standard gas spring except for the added option of a pressure relief valve that is effective during the compression stroke. Thus, the net effect of a Hydro-lift is to allow assistance in lifting with substantially stiffer closing resistance.
Question- Which way should a gas spring be mounted?
Answer- Gas spring should be mounted with the rod end down in the closed or normal position. This position keeps the oil against the seal and provides maximum dampening at the end of the stroke. Gas springs should not be mounted in a binding situation and should not come into contact or rub against any surface as this will create "side loading" which is detrimental to the springs.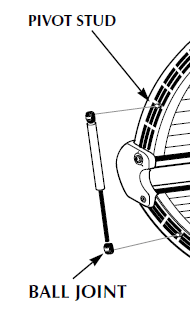 Question- How do you remove a Gas Spring for a Tanning Bed?
Answer- Below are three different illustrations that show how to remove the Locking Clips from the Ball Joints. Once these safety clips are removed you can then remove the gas springs from your tanning bed. Caution- Canopy (Top) of bed must be fully open to be able to remove the gas springs, do not attempt to remove the Gas Springs from a tanning bed in the CLOSED POSITION.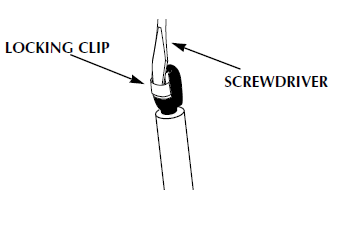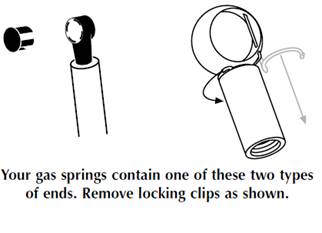 GAS SPRINGS 101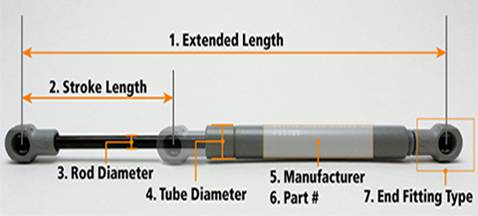 Question- Should I lubricate the gas spring?
Answer- Do not lubricate the gas spring. In cases where it is rarely used, the mechanism should be operated occasionally to maintain effectiveness of internal lubrication.
Question- Does the temperature in the tanning room effect the pressure of the gas spring?
Answer- Yes, the force in a gas spring will vary with temperature. Low temperatures will reduce the spring force from the nominal value and high temperatures will increase it.